Ranger Academy Course Description
The Ranger Academy (AJ 203) is a 17-week, 17.5-unit basic law enforcement training program designed for Seasonal Law Enforcement Rangers preparing to work for the National Park Service or at county and regional parks.
The Academy is conducted at SRJC's Public Safety Training Center in Windsor, CA.
The curriculum is aligned with National Park Service requirements and instructors are often working Rangers. Students train five days per week in modern facilities including an indoor firing range, driver training track, plus a full-scale scenario village and campground, providing realistic settings for hands-on learning. Students are evaluated with supportive feedback in constitutional and criminal law, behavioral science, park patrol and enforcement, driving, firearms, and officer safety.
SRJC's Ranger Academy was the first of its kind. Since 1978 when the National Park Service first set seasonal ranger training standards, SRJC has hosted 131 classes with more than 3300 graduates. Please call us if you want to get started in this rewarding program.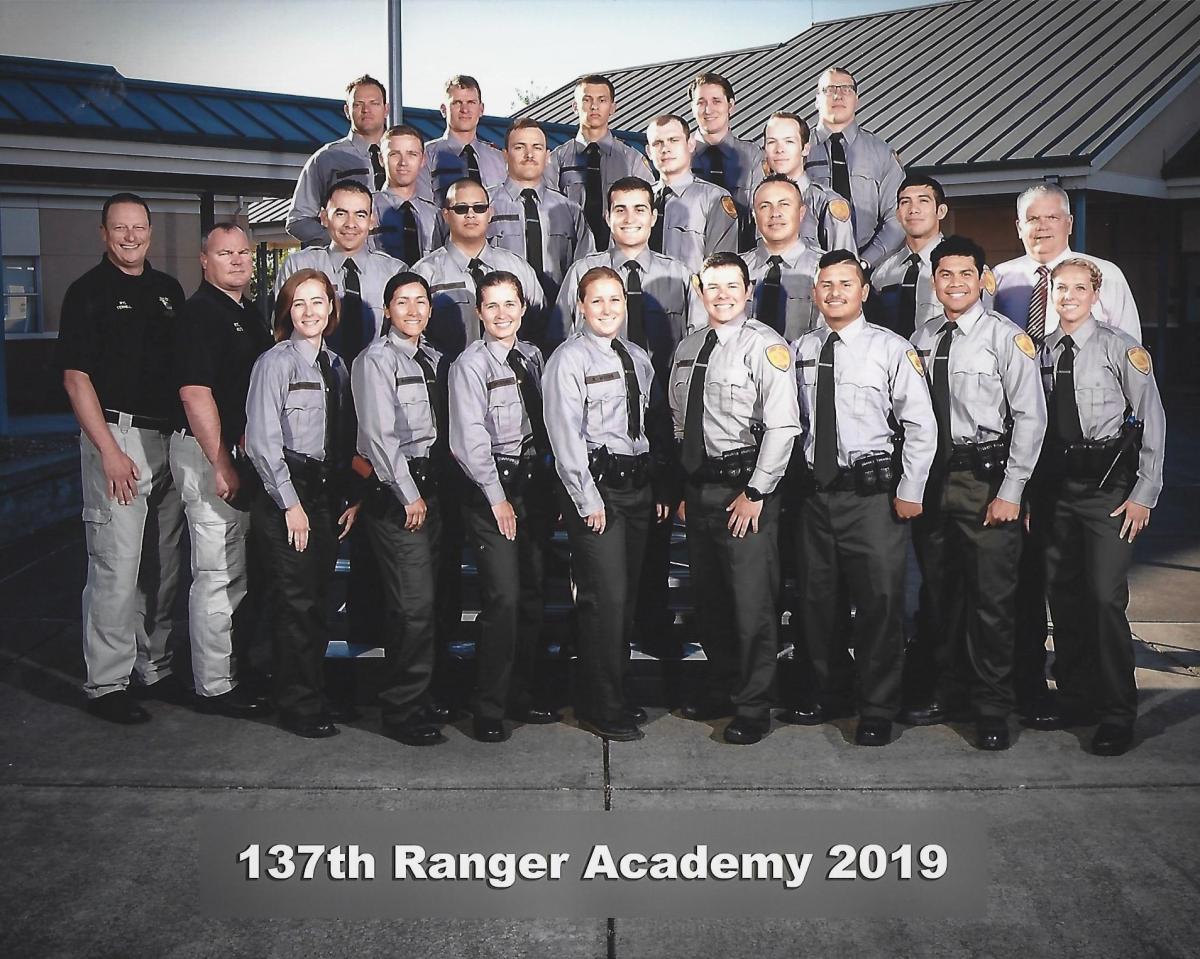 Congratulations Graduating Class 137!  2019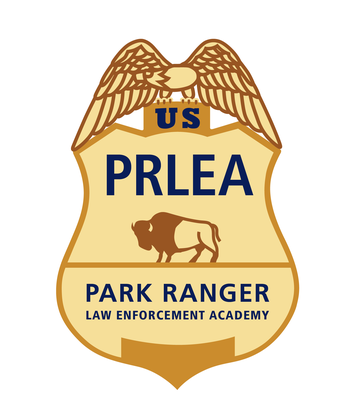 Dates (include both orientation and academy):
The Ranger Academy is currently on hiatus. At this time, we do not have a date for the next academy. We will update this page as soon as a date has been determined. 
California Resident Cost (estimate): $3400
Out of State Resident Cost (estimate): $9200
Course costs include all required fees: registration, ammunition, driver training, handouts, and health services. Course Costs do not include parking fees, room and board, or uniforms.
Any person who has not been a California resident for one year prior to the first day of the semester in which he or she will attend is required to pay out-of-state fees.
Link to Financial Aid homepage:https://financialaid.santarosa.edu/
Link to BOG fee waiver information: https://financialaid.santarosa.edu/sites/financialaid.santarosa.edu/files/1819CAPromiseGrantApplicationENG.pdf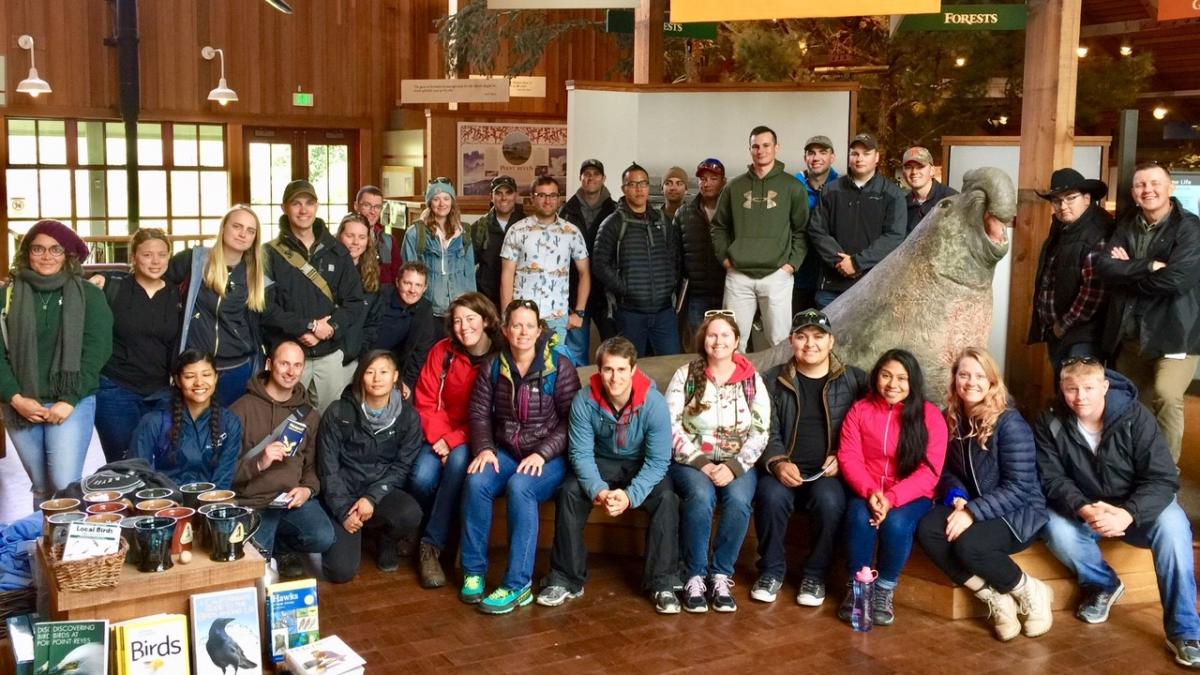 Days and Hours
Classes are conducted Tuesday through Saturday from 8am to 5pm with additional evening and weekend sessions. Examinations are given every 2 weeks on the material covered.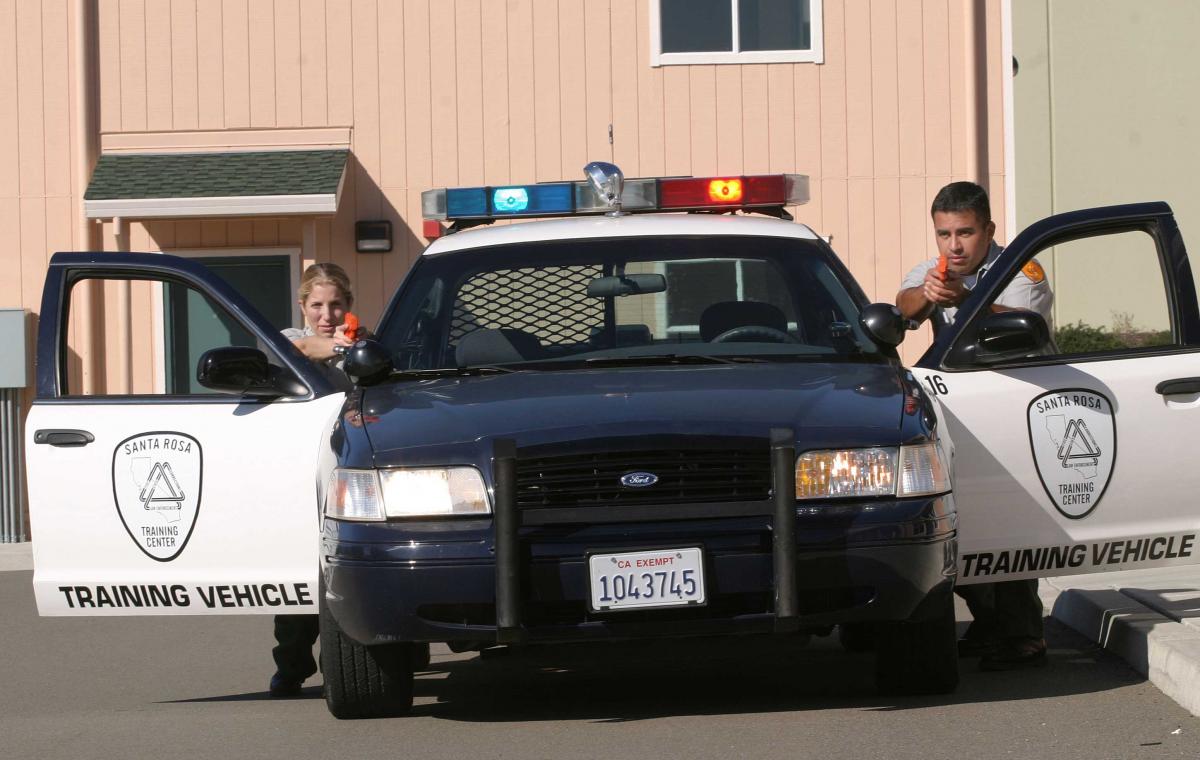 Minimum Requirements
While no formal prerequisites are required, past students with some college course work or formal training have proven more successful in academic testing on topics such as law, policy, and investigations.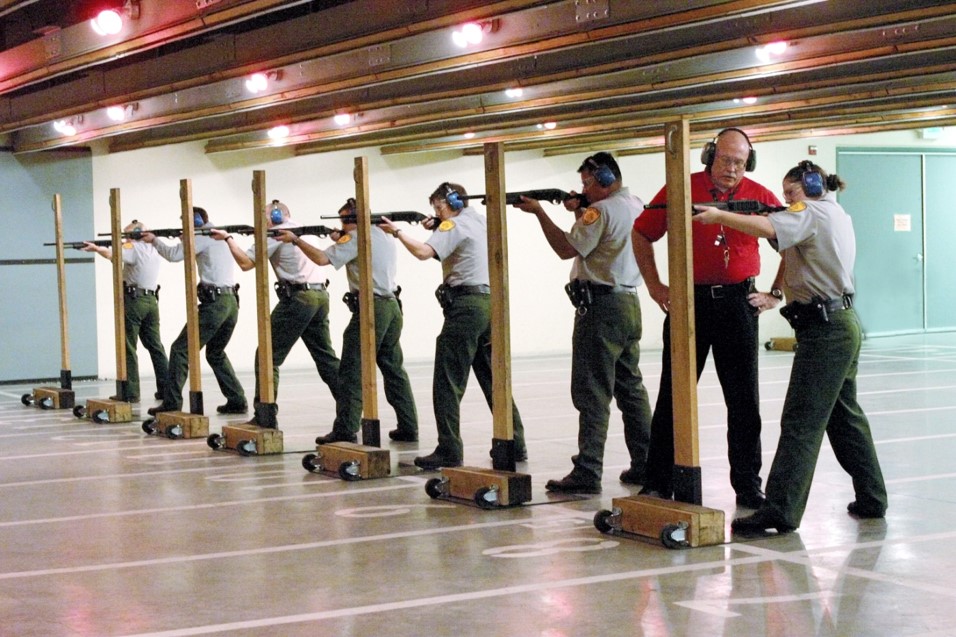 The prerequisites for the Seasonal Law Enforcement Ranger Program include a valid driver's license, Physician's approval, and a successful criminal history check. To fill out an application for enrollment for the course,  click here, then explore the Steps for New Students information. You are required to file an online application (at no cost) and obtain your student ID# and PIN. Information on  financial aid, learning disabilities, student housing choices, veteran's assistance, and other student services are also available on the below linked SRJC sites.
Ranger Academy students must formally prove that they do not have a serious criminal record. This is required to ensure suitability for law enforcement work and the ability to legally possess and train with firearms. For California students a letter from the California Depart of Justice stating a clear criminal history must be obtained through the "live scan" fingerprint process. The following website has additional information: http://ag.ca.gov/fingerprints. Students from states other than California should seek a similar fingerprint-based criminal history record service in their area. Registered students must provide this verification prior to the start of training.
Registration Process:
Registration for the Ranger Academy is restricted, therefore you must contact the academy administrative assistant, Kelly Ransbottom directly, to be registered. Registration will be processed only after the following requirements are met. After you have filled out your online application with the JC and have your student ID number, you will need to fill out the New Applicant Questionnaire. Once this form is completed and received, a seat will be reserved for you in the academy. Once you have a seat reserved, you will then need to return the completed medical clearance form and live scan results letter confirming your background clearance. When both of those documents are received, you will then officially be registered for the academy. Registration is on a first come, first served basis. 
Registration Process:
STEP 1: (REQUIRED TO RESERVE A SEAT)
New Applicant Questionnaire: CLICK HERE   (We will be accepting questionaires for the Spring 2019 Academy beginning October 2018)
Fill out this questionnaire and email it to Kransbottom@santarosa.edu - this will allow the Director to get to know you before the Academy starts.
STEP 2: (REQUIRED FOR REGISTRATION)
In California, your DOJ clearance can take up to 6 weeks for your results, so be sure you download this form and get it processed well before the start of the Academy. You will not be allowed on our firing range without clearance. The results are not sent here to PSTC, they are mailed to you in a letter. It is your responsibility to provide us with a copy. 
This form must be filled out by a physician clearing you for the physical activities listed. Once completed email both forms to Kransbottom@santarosa.edu. This will confirm your seat in the class and you will be officially registered, on a first come, first served and space available basis.
Step 3: (Required AT START OF ACADEMY)
This packet must be printed, filled out, and brought in on your first day of class.  If you have any questions about the forms, or if you need the packet mailed to you because you do not have a printer,  please email Kelly Ransbottom @ kransbottom@santarosa.edu
On the first day of class we will be going over all the above paperwork. We will also get your parking permits processed, so please bring with you $60 in either cash or check.
*Students must provide 2 passport size photos
**Payment for the Ranger Academy is not due until the first day of class. We will offer a payment plan for those students who cannot pay in full: we allow you to fill out a payment deferment schedule and make three equal payments, with the first payment DUE the 1st day of class.
For any questions or concerns regarding registration and paperwork, please contact:
Kelly Ransbottom
707-836-2909
More Resources: 
Become A Law Enforcement Ranger
National Park Service Medical Standards
SLETP Trainee Standards Handbook
Federal Physical Fitness Standards
Federal Emergency Management Agency -Advance Training
(During the course of Ranger Academy, all students are required to earn independent study certificates in 4 mini-courses: IS-100.b; IS-700.a; IS-200.b; and IS-800.b)
SRJC Application for enrollment
Housing
There is no on-campus housing available. For off-campus housing information, please visit the Santa Rosa Junior College's Student Off-Campus Housing Assistance website:https://housing.santarosa.edu/
Location
The Ranger Academy is conducted at the Public Safety Training Center. The Training Center is located at 5743 Skylane Blvd, Windsor, CA 95492. Map:http://g.co/maps/q9eyp. For information on seasonal work with the National Park Service go to www.nps.gov/personnel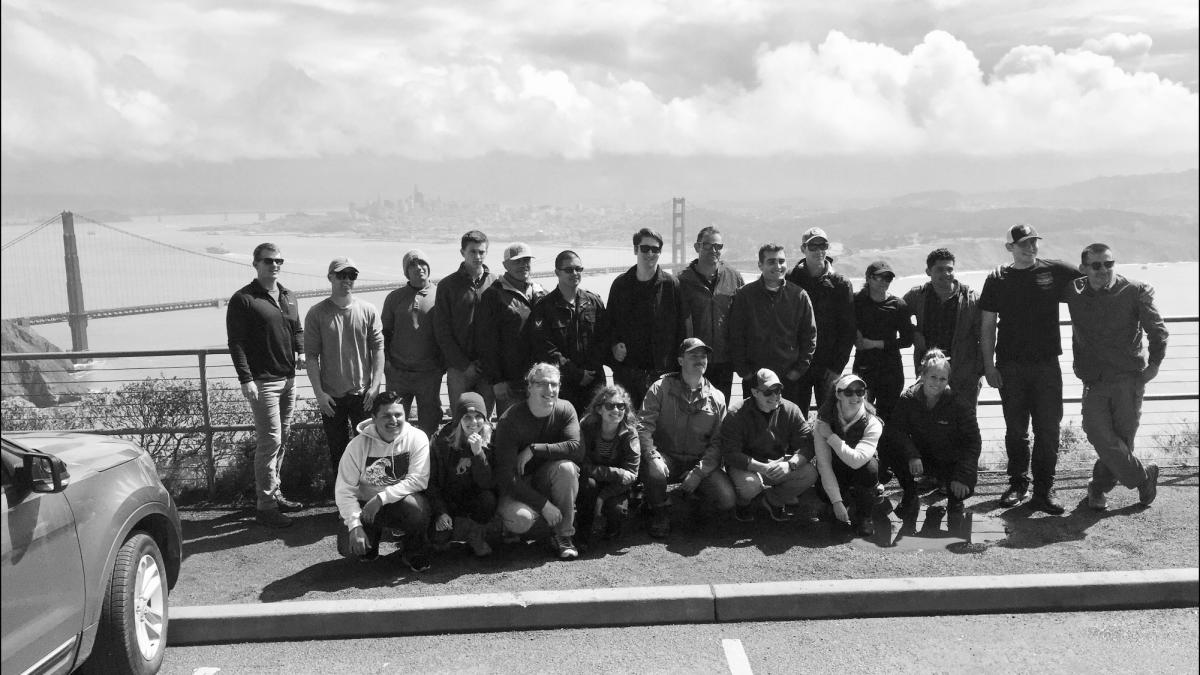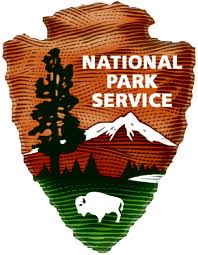 https://www.nps.gov/aboutus/become-a-law-enforcement-ranger.htm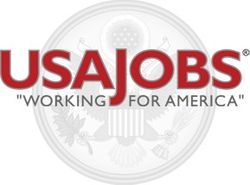 SRJC Ranger Academy Facebook Page
Accommodations for Students with Disabilities
If you need disability related accommodations for this class, such as a note-taker, test-taking services, special furniture, etc., please provide the Authorization for Academic Accommodations (AAA) letter from the Disability Resources Department (DRD) to the instructor as soon as possible. You may also speak with the instructor privately during office hours about your accommodations. If you have not received authorization from DRD, it is recommended that you contact them directly. DRD is located in Analy Village on the Santa Rosa campus (phone (707) 527-4278) and in Jacobs Hall on the Petaluma campus (phone (707) 778-2491). SRJC DRD website:https://drd.santarosa.edu/