What is the EMS Academy?
The Emergency Medical Service Academy at the Santa Rosa Junior College Public Safety Training Center is a 16-week, 200 hour/8 unit academy. The course is designed to complement the training students receive in the EMT-B certificate course.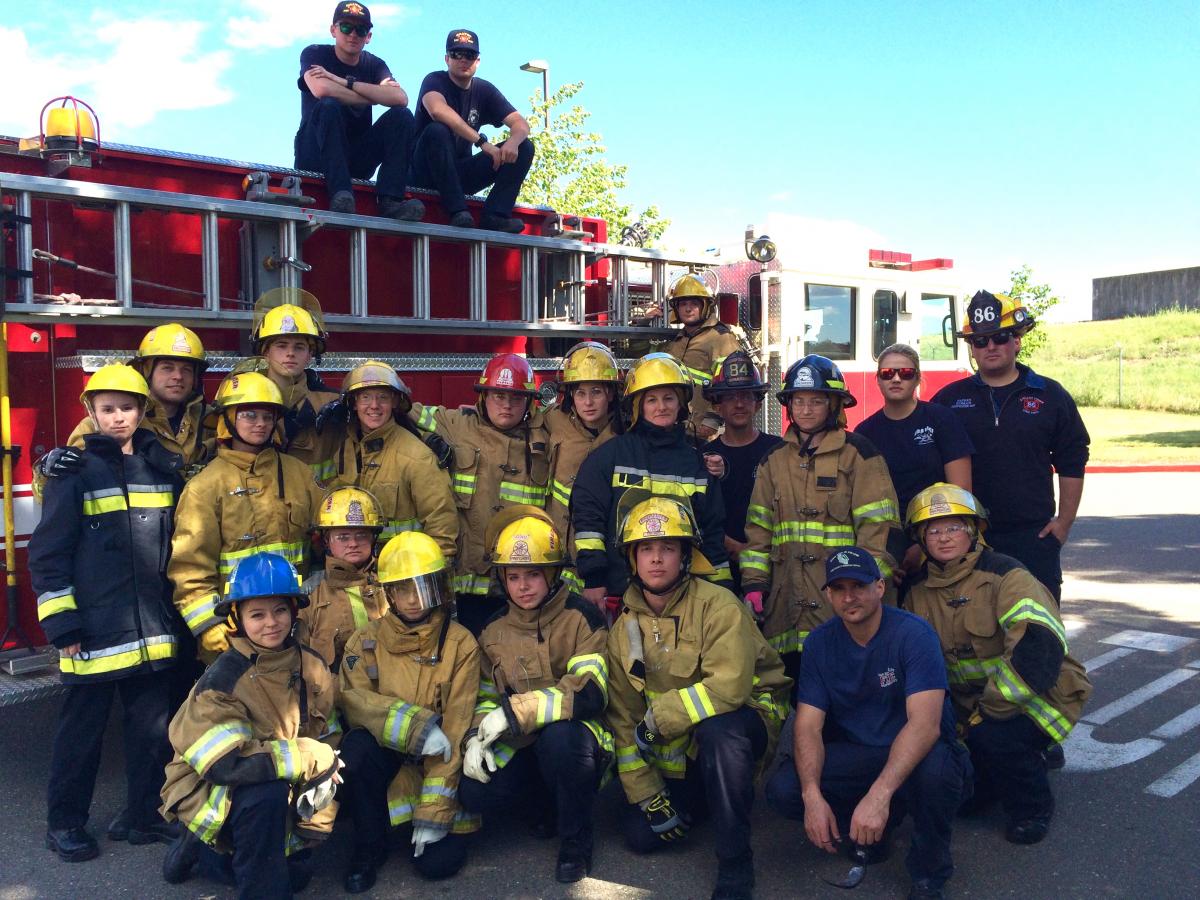 When will it be offered?
Classes will be offered in Fall and Spring semesters each year.
What can I learn at from Academy?
The focus of the Academy is training students in practical skills needed to become a successful EMT-B. Students will participate in physical fitness training that emulates the exact criteria used by a large private ambulance provider. The physical training will be conducted  throughout the 16 weeks in preparation for the Physical Abilities Test for ambulance providers. Students will also receive 30 hours of training in Emergency Vehicle Operations (EVOC), utilizing the driving simulator, skid car, and controlled speed activities. Heavy emphasis is placed on training in equipment usages, patient moving and lifting, documentation, scenario practice, customer service and medical-legal issues. At the conclusion of the Academy, students will participate in mock interviews conducted by job recruiters from local public and private agencies.
The following link is a video from our 28th EMS Academy. It demonstrates what to expect throughout the semester.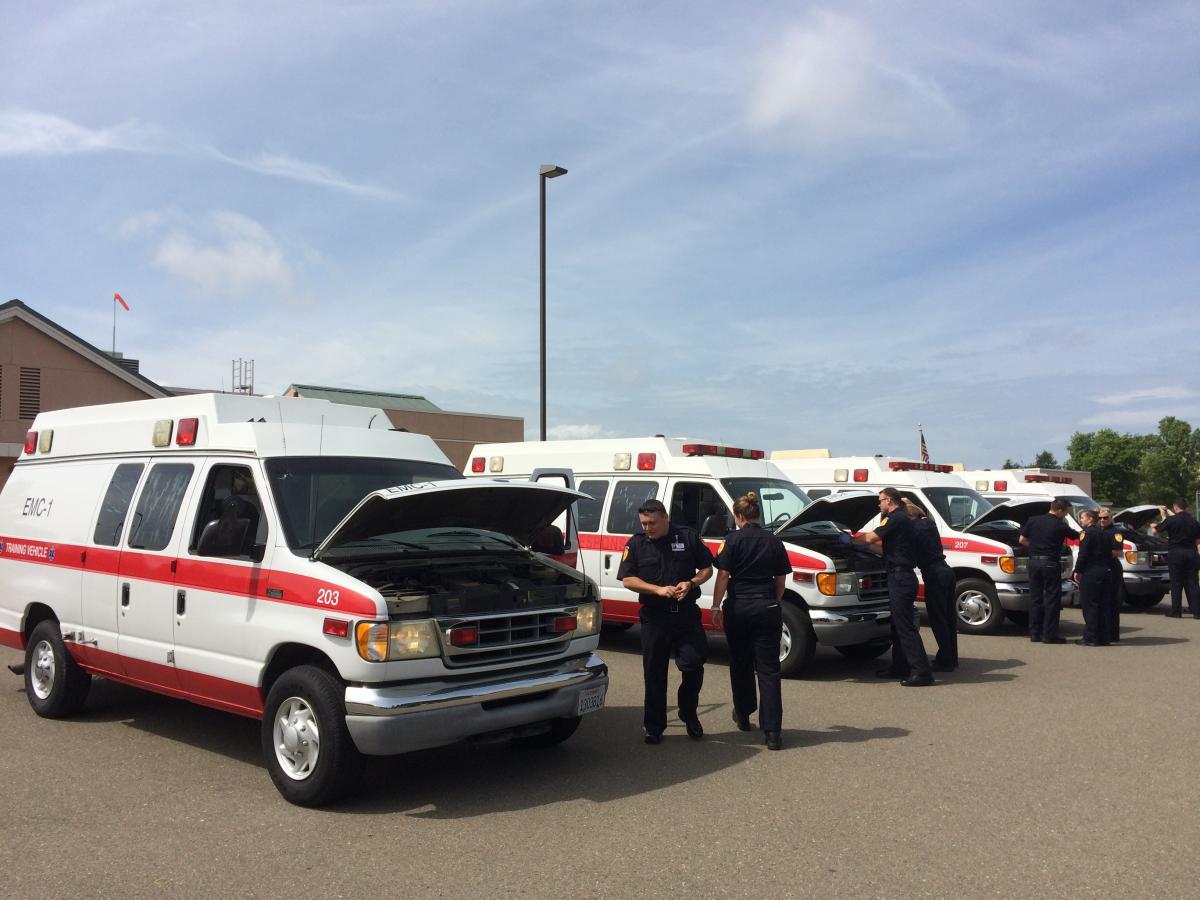 Do I need any special qualifications?
The Academy is open to students concurrently enrolled in EMT-B (EMC 103) or anyone that has completed the EMT-B program. Students must possess a valid driver's license and be at least 18 years of age. They must also possess a valid CPR (Health Care Provider or equivalent) card.
Students no concurrently enrolled in EMT-B (EMC 103) will be required to attend an EMT Business Day for additional requirements of the off-site clinical opportunities. Contact the EMC Department for more information.
What are the days and times it meets?
The Academy will meet 12 hrs. per week (Wednesday 1-5 and Friday 8-5). This allows a student to take both EMT-B and the EMS Academy during the same week and finish both in one semester.
How will the EMS Academy benefit me?
It has been determined that students doing both the EMT-B course and the Academy:
1. Perform better in the EMT class.
2. Are ready to go to work upon completion of the program, as an entry level EMT.
3. Possess a solid foundation that creates a better base for paramedic training.
Local agencies/providers have expressed a desire to hire an applicant who is better prepared than those students currently exiting EMT-B training programs. Santa Rosa Junior College EMC Advisory Committee members representing local industry have said possessing a certificate of completion from the EMS Academy will definitely make a job applicant more desirable in the job market.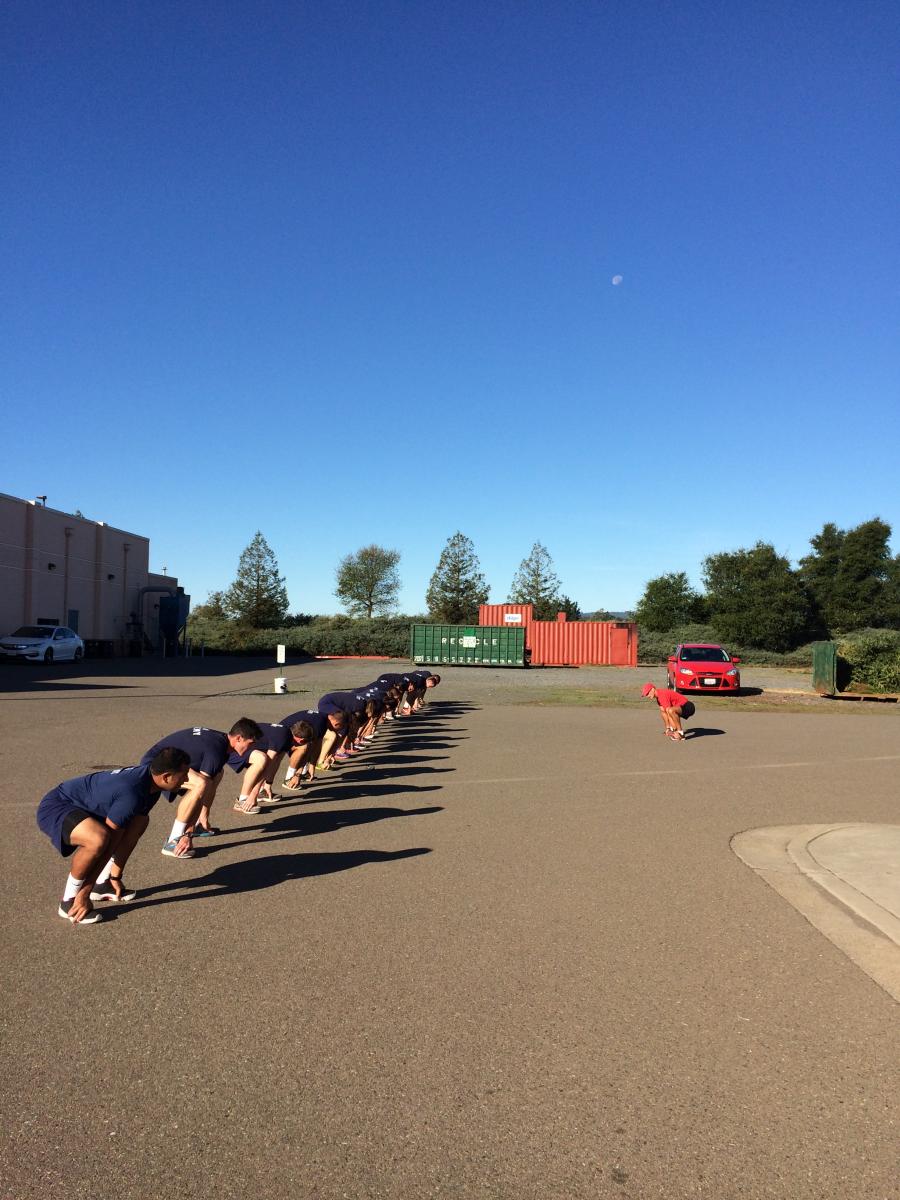 How much does the EMS Academy cost?
The approximate costs are as follows:
Concurrent Enrollment
---
EMT-B and EMC Academy
Course Fees: $174
Enrollment Fees (13.5 units): $621 
Parking pass: $60 
Student Health Fees: $21
Student Representation Fee: $1 
Uniforms and Text: $550
Transportation Fees: $10
Total: $1,437
EMT B Course Enrollment Only
EMC 103
Course Fees: $52 
Enrollment Fees (5.5 units): $253 
Parking pass: $60 
Student Health Fees: $21 
Student Representation Fee: $1 
Transportation Fees: $5.50
Uniforms and Text: $550 
Total: $942.50
EMS Academy Enrollment only
EMC 105
Course Fees: $122 
Enrollment Fees (8 units): $368
Parking pass: $60 
Student Health Fees: $21 
Student Representation Fee: $1
Transportation Fees: $8 
Uniforms and Text: $550 or less 
Total: $1130**
**Graduates of EMC 103 in previous quarter should contact the department regarding using previously purchased uniform and text.
How do I enroll?
The EMS Academy is an open enrollment course for any student who meets the prerequisites for the course.
More information can be obtained on the EMS Academy by contacting Georgia Pedgrift - gpedgrift@santarosa.edu - 707-836-2921
What do I need prior to the class?
Medical Clearance (download PDF)
Uniform Requirements (download PDF)
Resources
US Dept of Labor Bureau of Labor Statistics Occupational Outlook Handbook: EMT's and Paramedics
National Registry of Emergency Medical Technicians